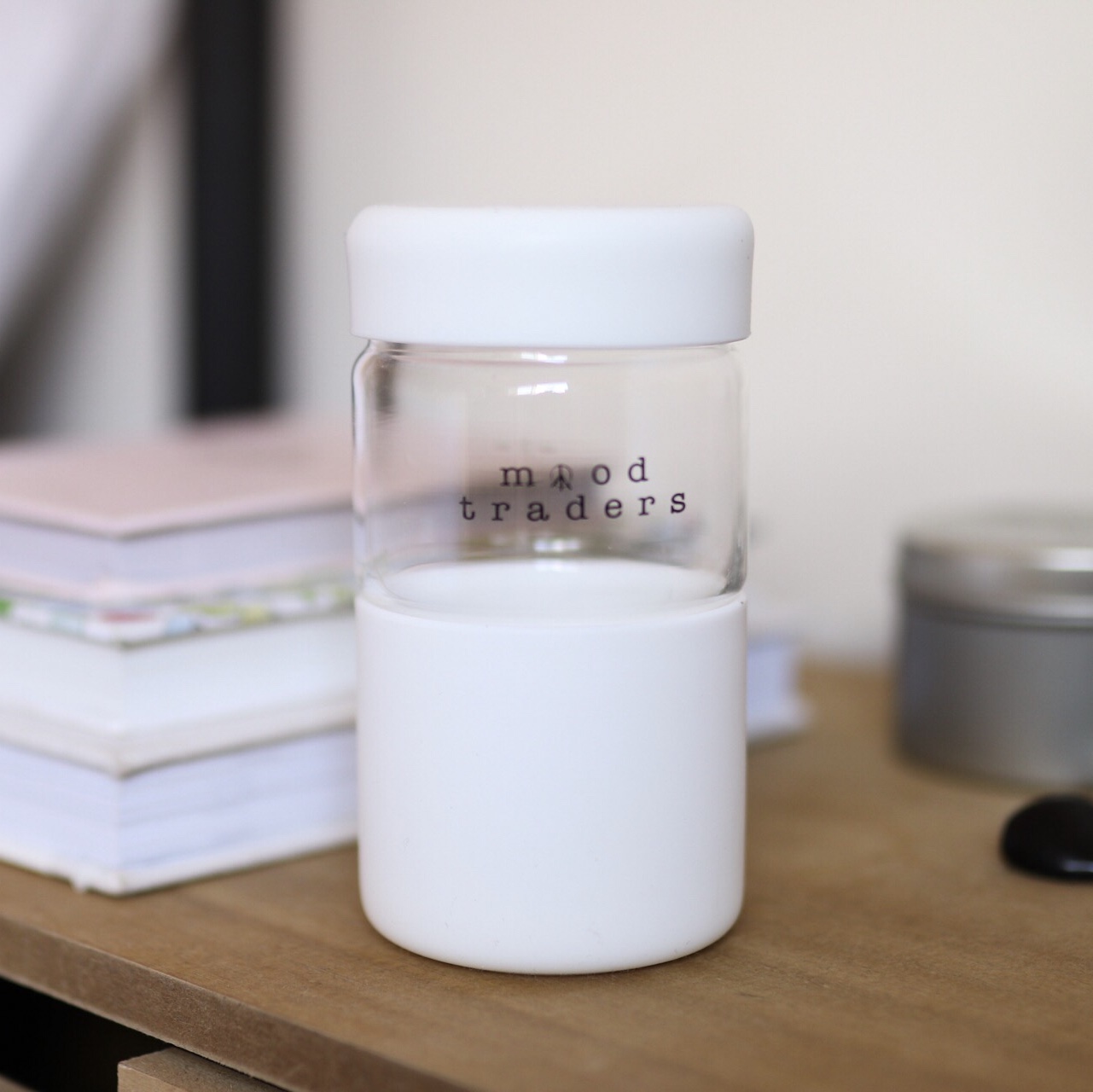 LUXEY CUP
The MOOD TRADERS LUXEY CUP is here!
Crazy sexy cylindrical, one-size-fits-all design
Fits industry standard drink sizes up to 12-ounces with 6, 8 and 12-ounce fill lines etched on the side.
"Reverse Force" lid is just a fancy way to say "a very cool lid that actually stays on"
Made of Borosilicate Glass which is said to be lighter and stronger than ordinary glass.
Fully enclosed silicone base makes it non-slip, good-looking and super comfortable to carry.
Available in Black, White + Minty
#coffeeislife